Before You Travel - FCS Health Control Form
Who has to fill out the FCS health control form?
All people traveling to Spain from other countries, regardless of their nationality, age or any other consideration.
Each form is personal and non-transferable and is associated with a single trip.
From July 1st, 2020, if you fly to Spain from other countries, it is mandatory to fill out and sign the FCS form associated with your trip, regardless of your nationality, age or any other consideration. This form must be completed by each of the passengers who will be responsible for ensuring that the information provided is true and accurate. In the event that the passenger is a minor or a dependent/disabled person, the form can be filled in by their tutor, who will be responsible for the veracity of the information provided.
What do I have to bring with me to pass the sanitary control at the airport?
Before travelling to Spain, make sure you have signed the form, on the web spth.gob.es or in our mobile app. With this you will get the Health QR Code that you will have to show (paper or mobile) at the airport health control to be able to continue your trip.
If you sign the form from the app, it will appear in the 'My Travel' section, in addition to receiving an email that you can print.
Transfers Del Sol is here to make your trip to the Costa del Sol as enjoyable and as hassle free as possible.
To do this, we offer transfers from Malaga airport (or most other locations) to any destination within the Costa del Sol whether it be a hotel, timeshare, private apartment or villa. Our easily identifiable and fully insured vehicles can transfer you to your destination quickly and safely.
We are a family run business and have developed a great reputation as a company that takes great pride in providing a first class service to all of our customers. We are well known for our friendly British drivers who have an excellent knowledge of the Costa Del Sol and take pride in starting and ending your holiday on a positive note.
All of our vehicles are fully air conditioned (full front and rear) and all of our drivers are British and know the area well. Additionally, we monitor your flight arrival time at no extra cost so we know exactly when you land, or if you're going to be early or late.
Should your needs change, we will change with them. Our driver will be waiting at the airport whether you land early or late.
At Transfers Del Sol, we pride ourselves in the service we supply. Just take a look at our testimonials to see what our customers think of us. We are well known for our friendly British drivers who have an excellent knowledge of the Costa Del Sol and take pride in starting and ending your holiday on a happy note. We use modern, comfortable, air conditioned vehicles that are fully licensed and insured which means we have full Spanish/EU licensing which is regulated by the Malaga transport department.
You can choose to either pay in advance with the booking or pay the price of the fare straight to the driver when you get to your destination. You will find your transfer cost far less than queuing up for a taxi at Malaga Airport without pre-booking.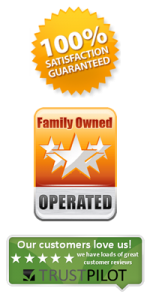 Don't take our word for how good we are, read what other people have said about us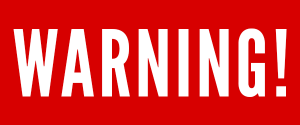 Many unlicensed operators are using the Costa del sol as a way to make quick money. If your driver does NOT meet you in arrivals then you are traveling illegally, therefore totally uninsured if they have an accident. Please ask to see his 'Tarjeta de Transporte' and insurance documents when at his vehicle.
We operate with a fleet of fully air-conditioned vehicles ranging from the Ford Tourneo Custom to the new Ford Transit 17 seater.
The Tourneo offers nine seats – and that's nine seats with plenty of legroom, not for nine contortionists with their legs wrapped round their necks.
The new Ford Transit offers the height of modern luxury and comfort for up to 17 passengers. They both also have enough luggage space for a host of suitcases, golf bags, children's buggies and more.
All our buses are thoroughly cleaned at the end of each day so you can have confidence that you will arrive at your destination cool, clean and on time !